Customer Referral Program
Have you ever considered sharing your remodeling story and experience with others and being rewarded for it? For us, there is no advertising tool more powerful than "word of mouth," and so we have put together a referral program as our way of saying "thank you" for helping spread the word about us! All you need to do is fill out the short form below and we'll reward you for every home build, remodel or addition project referral you send our way if the referral becomes a client! It's that simple.
***See The Referral Rewards Schedule.***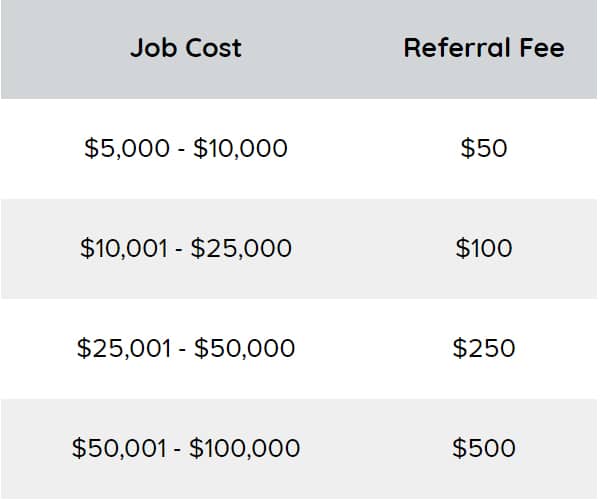 *If more than $600 is earned in a calendar year, we will request a 1099 form.